Amy Poehler
is writing a book.
Lena "voice of her generation" Dunham
is writing a book. Since I am a
jealous-type
person, I want to write a book, too. Here are some book ideas that I've come up with that I think will be instant best-sellers. Note that any similarity of these titles to actual book titles is purely coincidental.
Laundry Detergent for the Soul
 - In which I combine cleanliness and Godliness in a book that is part stain-removal recommendations and part daily devotional. Sample entry: "To remove red wine, pour vodka on the stain and wash as usual. If the stain comes out, thank God. If the stain does not come out, drink the remaining vodka."
The Vacuuming Solution
 - Are you trying to lose that pesky baby weight? Just do what I did in the glorious months of late 2005 when the Boy was but a few months old and our house became infested with fleas. Not only did I drop all the baby weight in a month by vacuuming the entire house on a daily basis, but the vacuum was loud enough to drown out the Boy's crying. Bonus!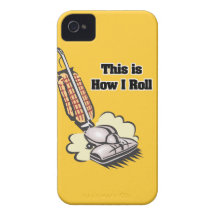 Saddest iPhone cover ever.